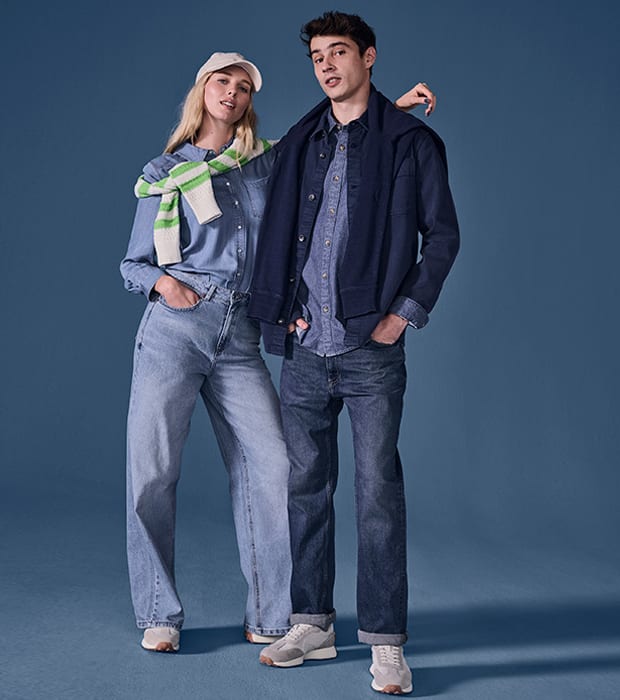 Unexpected ways to remix your trusty jeans, jackets and dresses, from top-to-toe denim to new shapes and washes to try this spring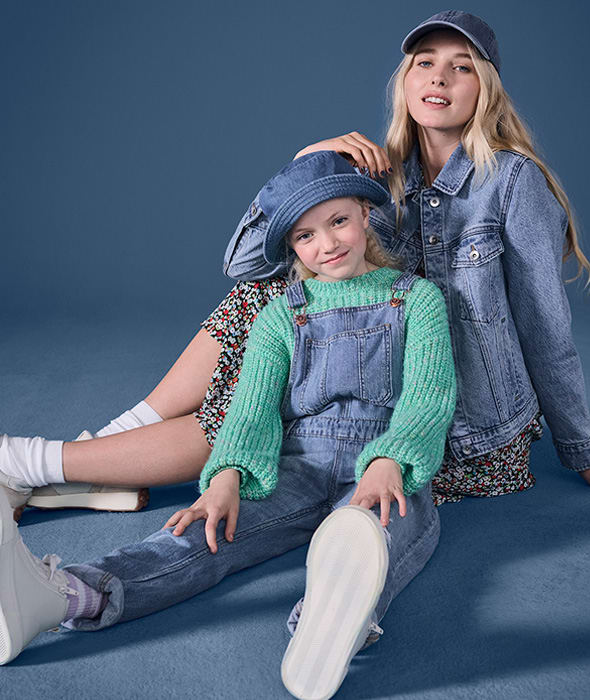 Cool blues
Denim may been around since 1860 but that doesn't mean we can't find new ways to wear it. Tired of your failsafe jeans? Up the ante with top-to-toe denim – it's more wearable that you think. Keep the look tonal for a low-key look or play with light and dark washes for a more striking contrast. Complete the look with chunky-soled trainers, which nod to the nineties and are a hit with street-stylers.
Once spring arrives, a denim jacket with a floral midi dress is a hit on warmer days. Add a sporty twist with a baseball cap and ankle socks. Little ones will love the freedom of dungarees for running about in – don't forget a denim bucket hat to help protect them from the sun's rays. Ours come with Sun Smart UPF50+ technology for peace of mind.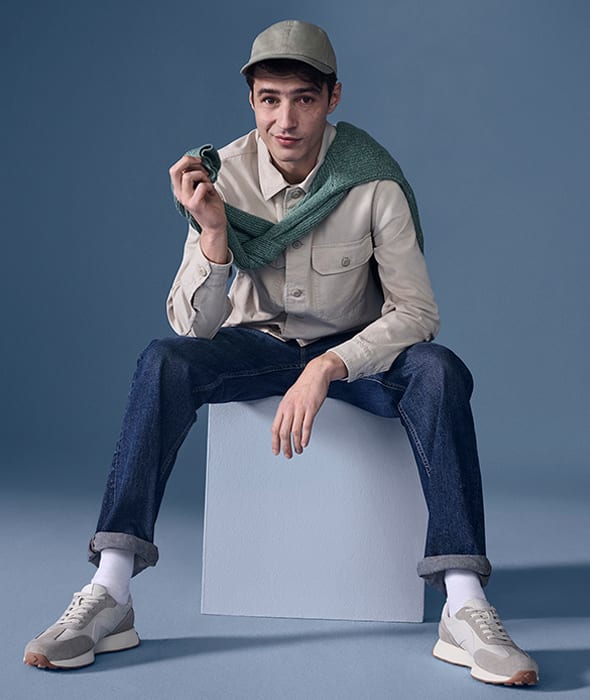 Bath & Body
There's no denying that jeans-and-a-jumper is a reliable outfit formula during the winter months, however the arrival of spring calls for something a little lighter. Achieve a considered look with smart layering: a buttoned-up denim shacket with a sweater knotted nonchalantly around the shoulders makes a subtle statement. Rolled cuffs add interest to men's jeans while showcasing on-point trainers – make sure your hosiery is worthy of all the attention by investing in a couple of pairs of luxurious ribbed lambswool socks. It's those little details that make all the difference.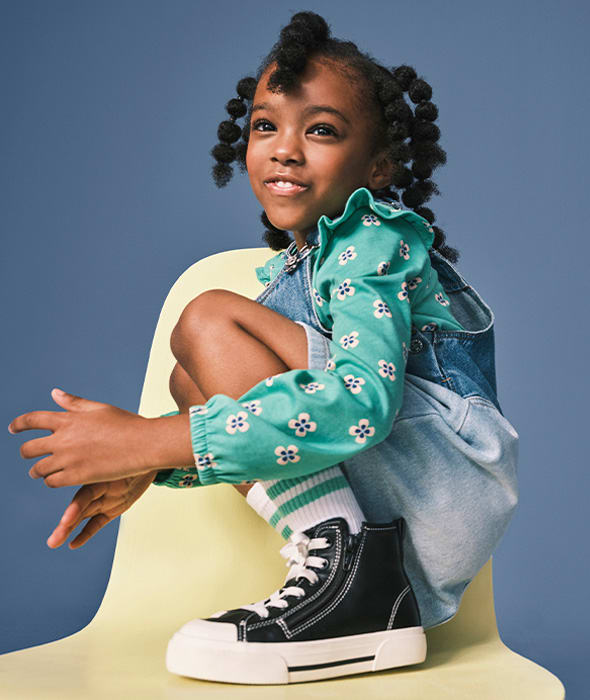 Jean genius
Pep up kids' everyday outfits with unconventional denim finishes: think ombré and dip-dyed effects, funky embellishments and vintage-inspired embroidery. Getting dressed is a lot more fun when there are talking point details involved, after all. Hardwearing and easy to care for, denim is the ideal choice for active kids. Simply mix and match our pinafore dresses, jeans and skirts with colourful tops and tees to vary up their outfit options.
Environmentally conscious children will also love the fact that our denim is made with responsibly sourced cotton. That means that the cotton we buy is part of the Better Cotton programme, is organic or is recycled. The Better Cotton programme empowers farmers to use water efficiently, care for soil health and promote biodiversity.