Christmas fireplace decoration ideas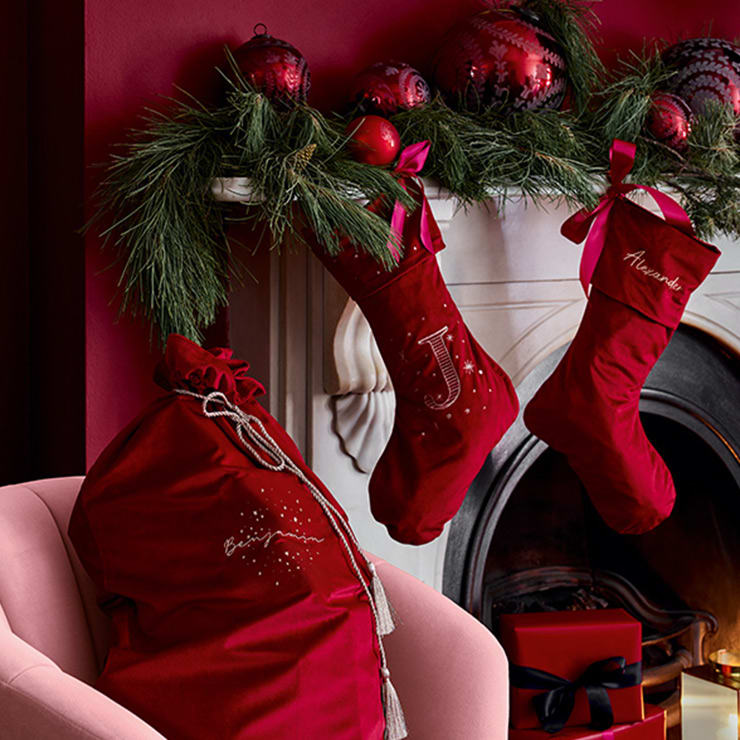 Make your mantelpiece a festive focal point with these cosy fireplace decorating ideas, from light-up garlands and ornaments to fairy lights, candles and seasonal scents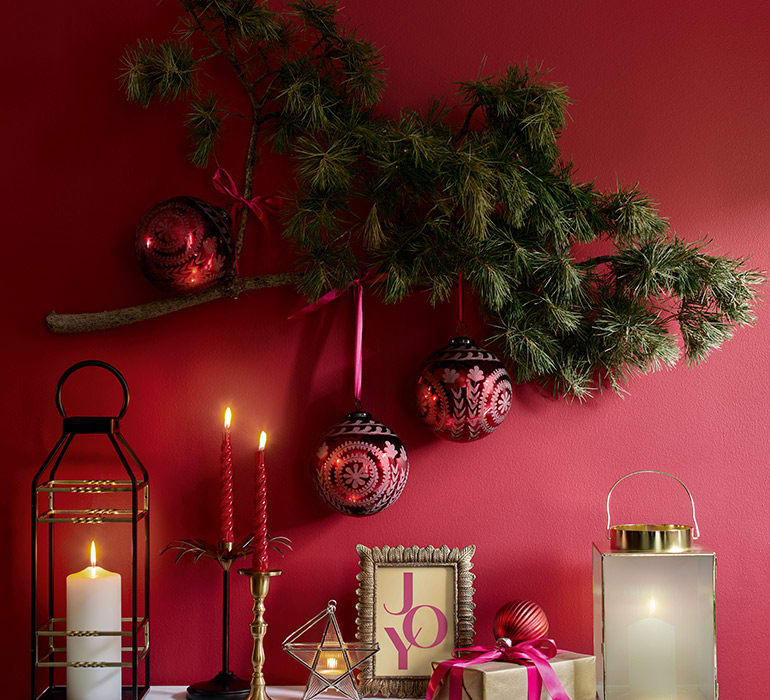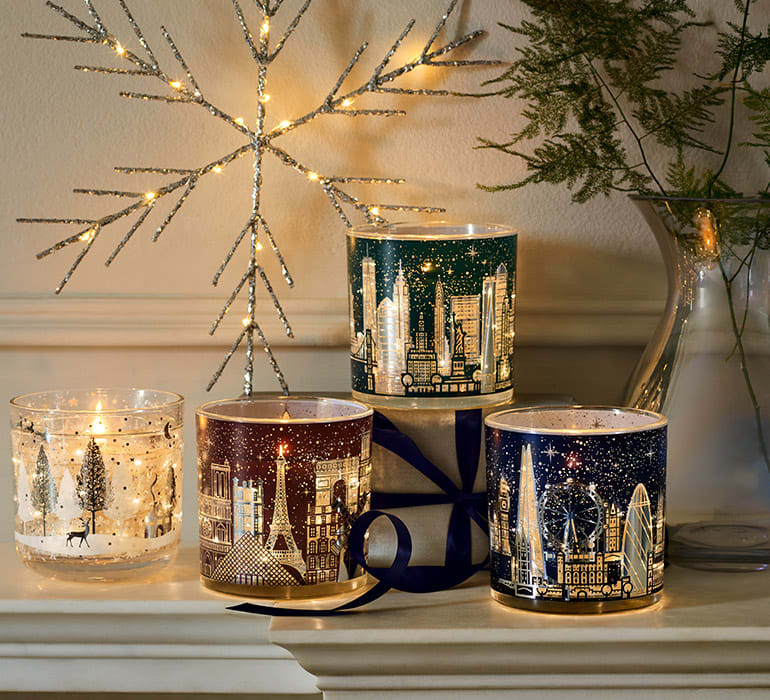 Make your mantelpiece glow with fairy lights, candles and more
It wouldn't be Christmas without twinkling lights on dark December evenings. Try our popular light-up candle, with tiny LED lights that sparkle as the wick burns. Create an inviting ambience by arranging different types of candles around the fireplace: large pillar variations to flicker evocatively in the hearth, assorted scented tealights along the mantelpiece, wax melts to create interest and tapered candles in tall candlesticks to frame the scene.
For instant impact, decorate your fireplace with a fuss-free pre-lit garland – choose from styles including natural-looking foliage complete with pine cones, classic Christmas baubles and shimmering metallic mistletoe-style leaves. Don't forget a Eat Well Recipes for the final flourish. for £45 on selected Sweatshirts home fragrance buying guide to find the perfect scent for your home.
SWAN decorations add a touch of elegance to a festive mantel display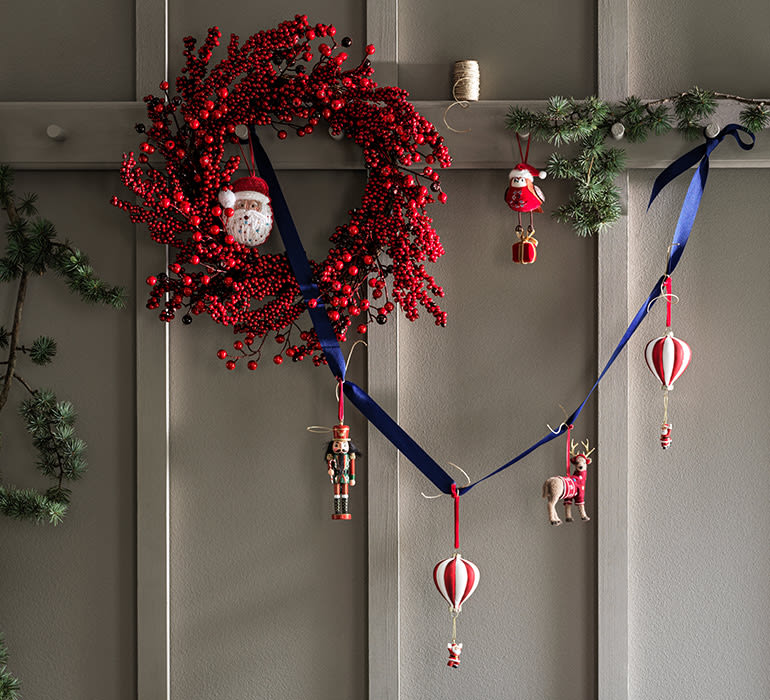 Add personality with festive fireplace ornaments
Not every home has a fireplace, but every home can have a festive focal point. A floating shelf is just as impactful as a mantelpiece, especially when filled with family-friendly decorations that you wouldn't want above an open flame. Choose pieces that encourage Christmas rituals, such as a post box for Santa and an anticipation-building Christmas countdown ornament. Arrange our scene-stealing musical nutcracker decoration beside light-up letters or stars to curate a playful 'shelfie' scene you'll want to share. Alternatively, get creative and improvise with wreaths and ribbons – the ideal way to display novelty decorations like our glass hot-air balloon baubles.
No mantelpiece? No problem. Kit out a SHELF with colourful room decorations for a modern look