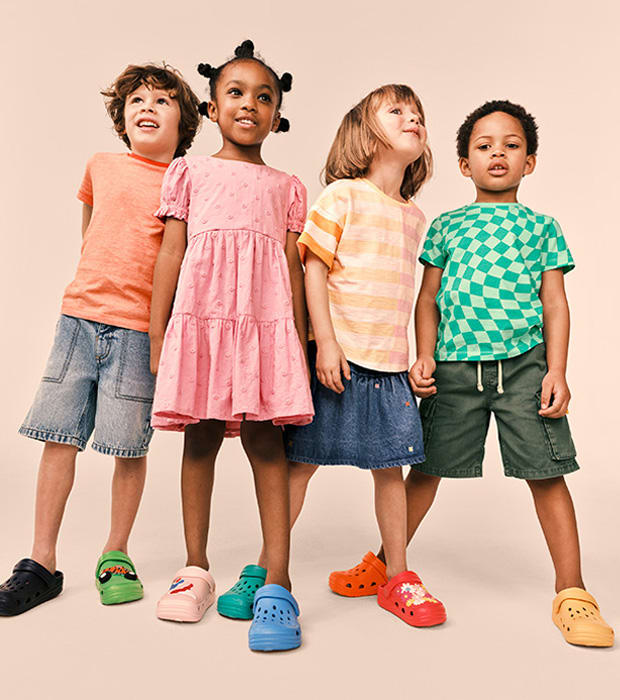 Refresh their basics with bright colours, graphic patterns and uplifting slogans. Combining style and quality, our comfy new arrivals are winning choices for tight budgets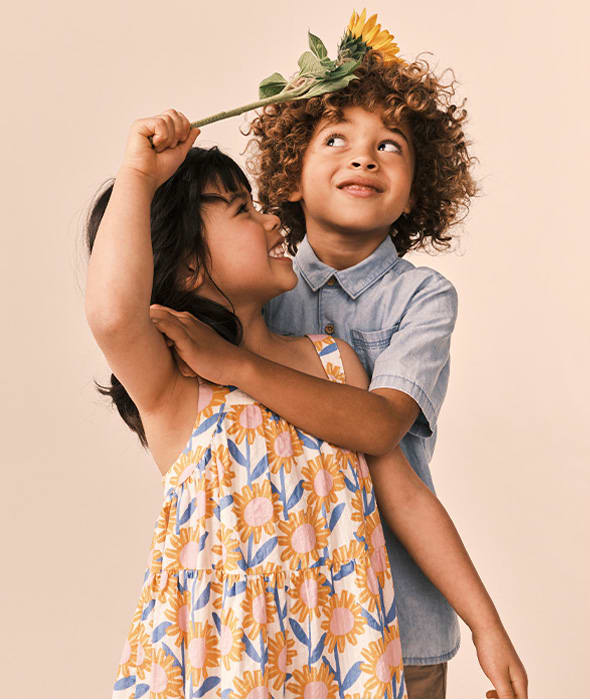 Kit kids out for less
Whether it's wrangling socks on to tiny baby feet or convincing your child that, yes, you do have to wear a coat outside when it's minus two degrees, getting kids dressed isn't exactly the easiest. Luckily, the fabulous new-season kidswear offering from 127-0Shops is here to take some of the strain out of your day, with fuss-free, practical clothes that always look great.
Even better, there's a timely 3-for-2 kidswear offer across a huge range of children's clothes, featuring everything from patterned T-shirts and leggings for littluns to slogan sweaters and trendy jeans for older kids. Mix and match across hoodies, dresses, T-shirts and more – because the only thing more satisfying than getting your child out of the door in a coordinating outfit is saving money in the process.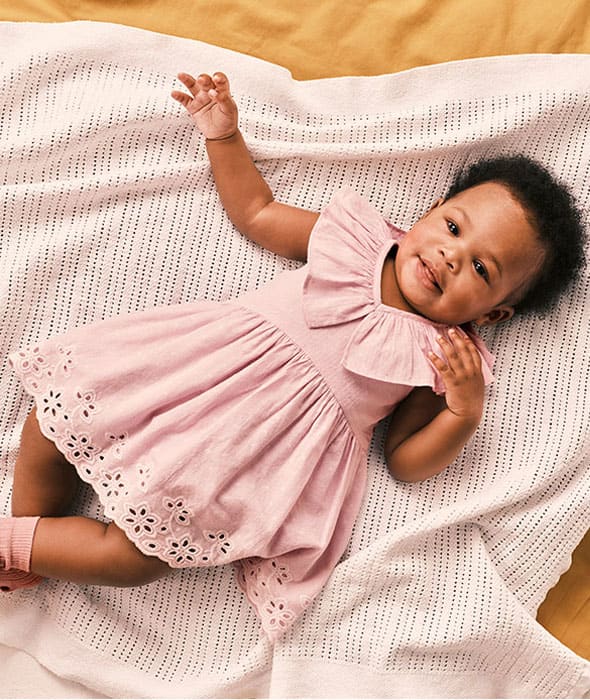 Sports Set consisting of full-zip sweatshirt with hood and undersuit with logo | Reasons to smile
Soft greys, creams and pastels always look cute on babies, while nodding to the blossom tones of the spring months ahead. Pair a neutral palette with adorable prints and you've got our sweeter-than-sweet baby range. It's so precious we couldn't choose just one top pick, so here are our favourite three: this precious vintage-inspired broderie dress, a 'love' slogan sweater with popper fastenings to make dressing wrigglers a breeze, and a pair of essential bunny-print leggings (2023 is the year of the rabbit, after all). The range goes from 0 to 3 years, meaning you'll find everything you need for growing babies in one place.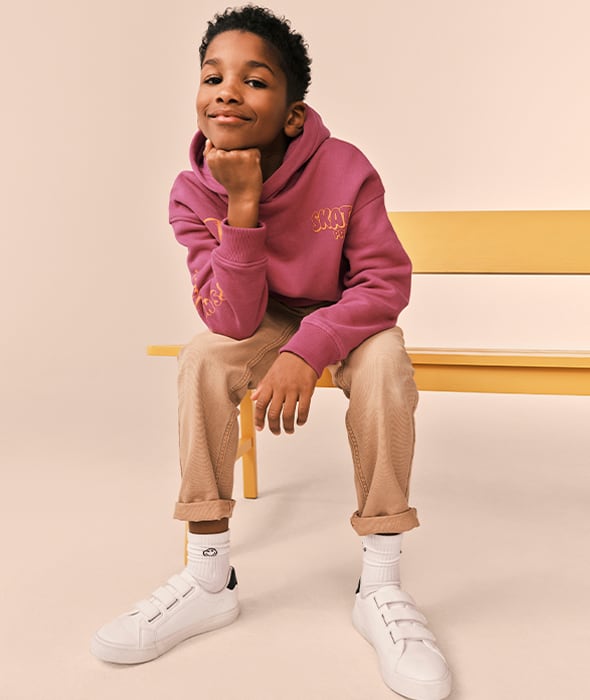 Style with substance
Environmentally conscious kids will love the comfort of our cosy hoodies, loungewear sets, sweatshirts and leggings made with responsibly sourced cotton. Look out for recycled polyester in our padded gilets, jackets and coats, and inner Polos with room for three names – that's right, our high-quality clothing is made with hand-me-down longevity in mind.
Complete casual looks with comfy kids' footwear, from on-point sneakers (that don't command a hefty designer price tag) to chunky clogs to wear with thick, ribbed socks. Plus, many of our children's shoes feature Freshfeet technology to keep pesky odours at bay – winner!