HOW TO WEAR BRIGHT
COLOURS ON HOLIDAY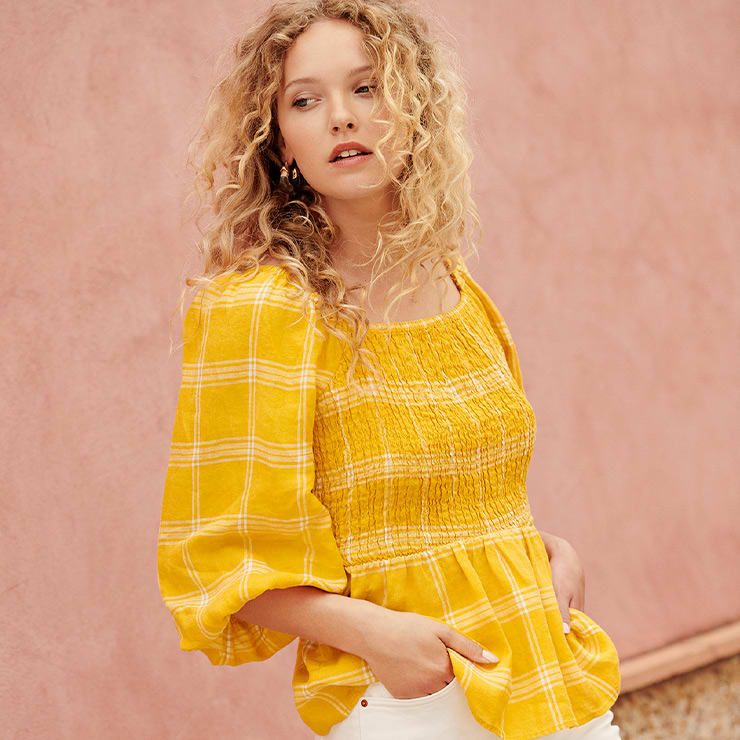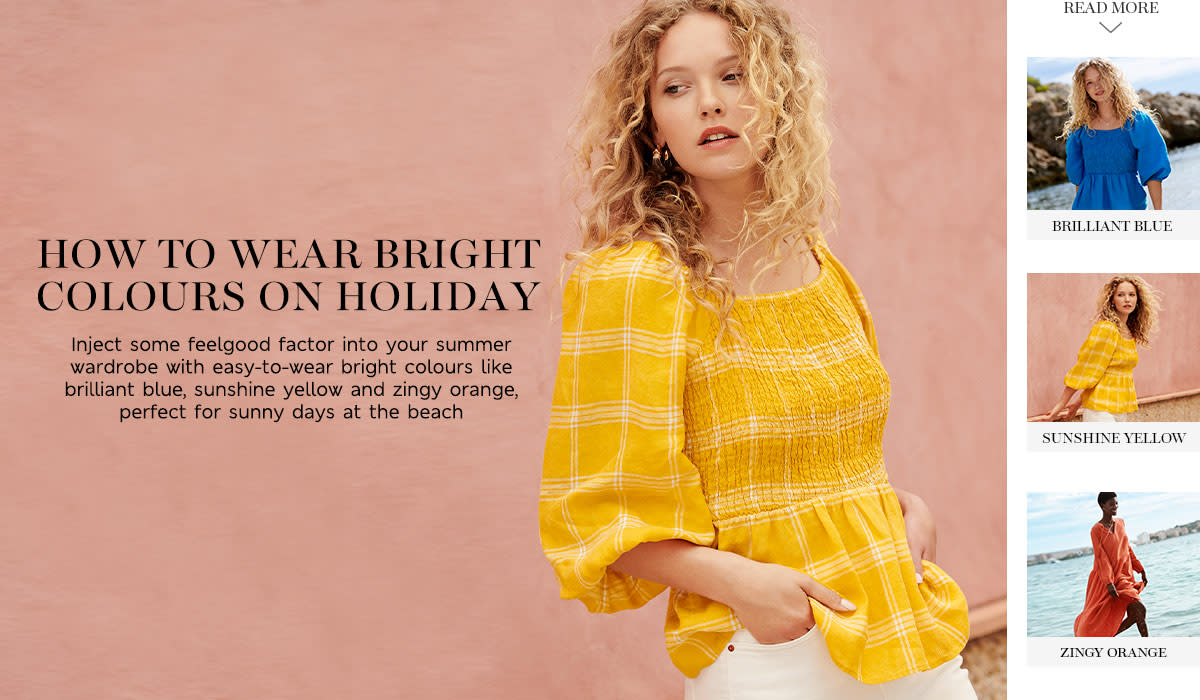 Inject some feelgood factor into your summer wardrobe with easy-to-wear bright colours like brilliant blue, sunshine yellow and zingy orange, perfect for sunny days at the beach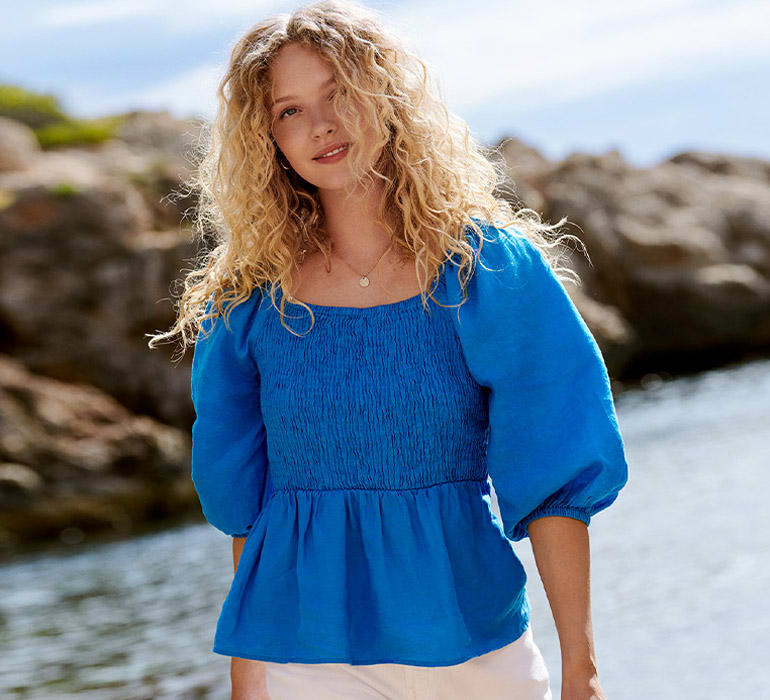 Brilliant blue
Dopamine dressing – otherwise known as wearing bright, mood-boosting colours – is a key trend this summer and we're big fans. Vibrant shades are the perfect accompaniment to sunny skies and can help lift your spirits even when it's overcast outside. Go bold by wearing head-to-toe colour or ease yourself into the trend by adding vivid accessories to your outfit.
Boost your holiday capsule wardrobe with brilliant blues reminiscent of the Mediterranean Sea and clear skies. Easy-to-wear blue is versatile and works with everyday staples like white trousers. Wear this pure linen top – we love the shirred detailing and statement sleeves – with simple denim shorts More in kidswear.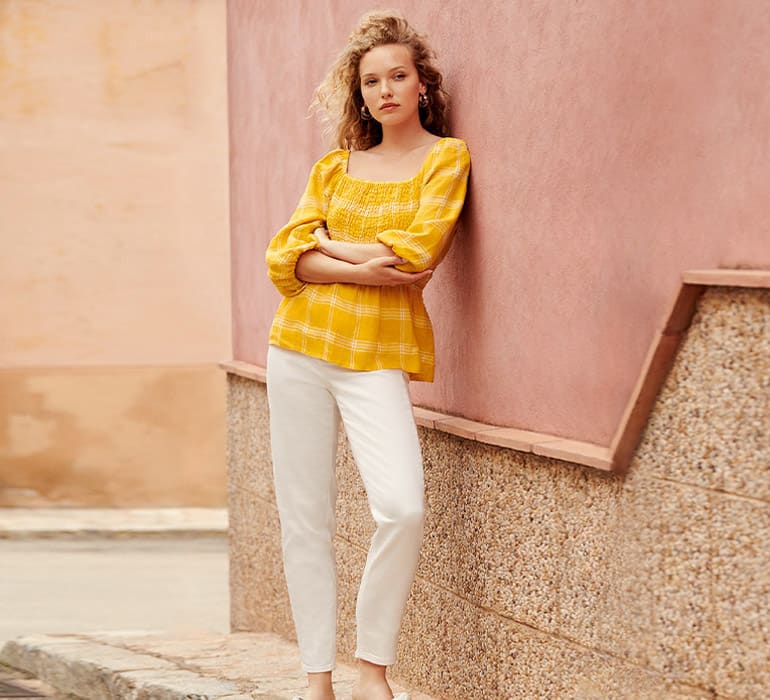 Sunshine yellow
There's no colour more joyous than yellow. Adding a few statement pieces to your line-up is an easy way to inject sunshine into your wardrobe, no matter the weather. Cast aside any fears that yellow is unflattering or tricky to wear – it's all about finding the right shade for you, whether that's rich butterscotch or citrussy lemon. Keep the rest of your outfit pared back to let yellow clothing shine – think simple styling and neutral accessories.
This checked top is a flattering bright gold shade that looks great on a wide range of skin tones. Or why not add a pop of colour with our light citrus ankle-grazer jeans?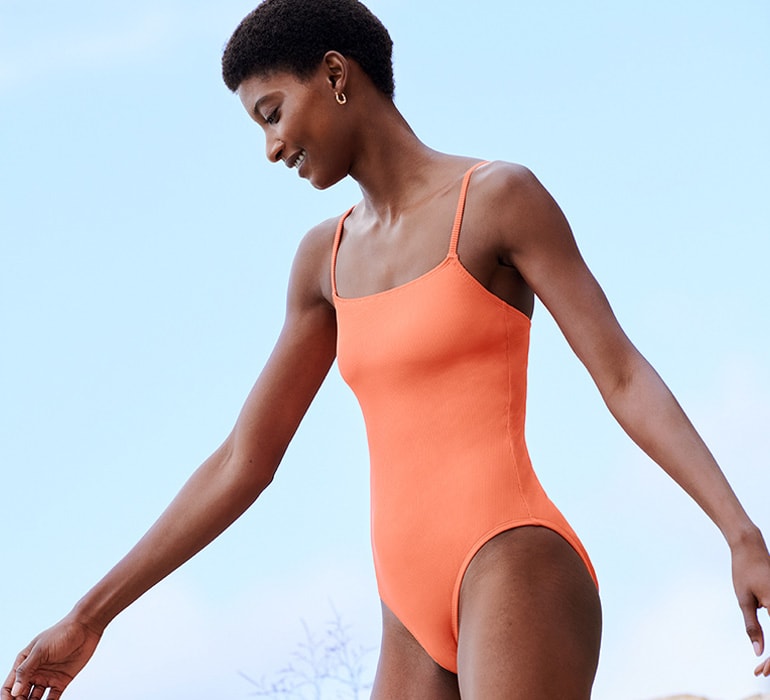 Zingy orange
Bright and zesty, orange is a sure-fire way to put a spring in your step – plus, it's surprisingly versatile, working well with neutral shades as well as bolder hues like pink. This orange tiered maxi dress is brilliant for holidays. Wear it on the beach or around the pool for the ultimate chic cover-up or add strappy sandals and gold jewellery for a glamorous evening look. An added bonus: it'll look just as good with trainers and a denim jacket when you're back at home.