Let me start this designer profile by acknowledging the number of times I had to say to myself "I can't leave these out" to only leave shoes out of this conversation.
There are too many iconic designs in this man's catalog to name them all so we're touching on the greatest hits.
Eric Avar stands as one of the Swoosh's transcendent designers and his contributions have undoubtedly shaped Nike Basketball into the Goliath it is today. The trajectory of signature shoes from all-time great ballers like Kobe Bryant, Penny Hardaway and Gary Payton (among a laundry list of others) would look vastly different if it wasn't for Eric Avar's keen ability to create footwear that's bold yet relatable.
"Good design is a balance between art and science — bold expression and just enough familiarity."- Eric Avar
Footwear design became a real passion for Eric when he mixed two of his greatest loves – art and sport. His father was a mechanical engineer and his mother was an artist so problem-solving skills and creativity flowed through his veins naturally.
Taking from such talents, he graduated from the Rochester Institute of Design and quickly started working for Nike in 1991. His first assignment was on one of the most recognizable Nike Basketball silhouettes, the Air Flight Huarache, as a junior designer under Tinker Hatfield (makes it sound easy, right?).
Helping on the Air Flight Huarache was only the start of a legendary shoe design career.
In the interest of time lets fast forward to the first signature hoops shoe Eric spearheaded for a budding star based out of Orlando…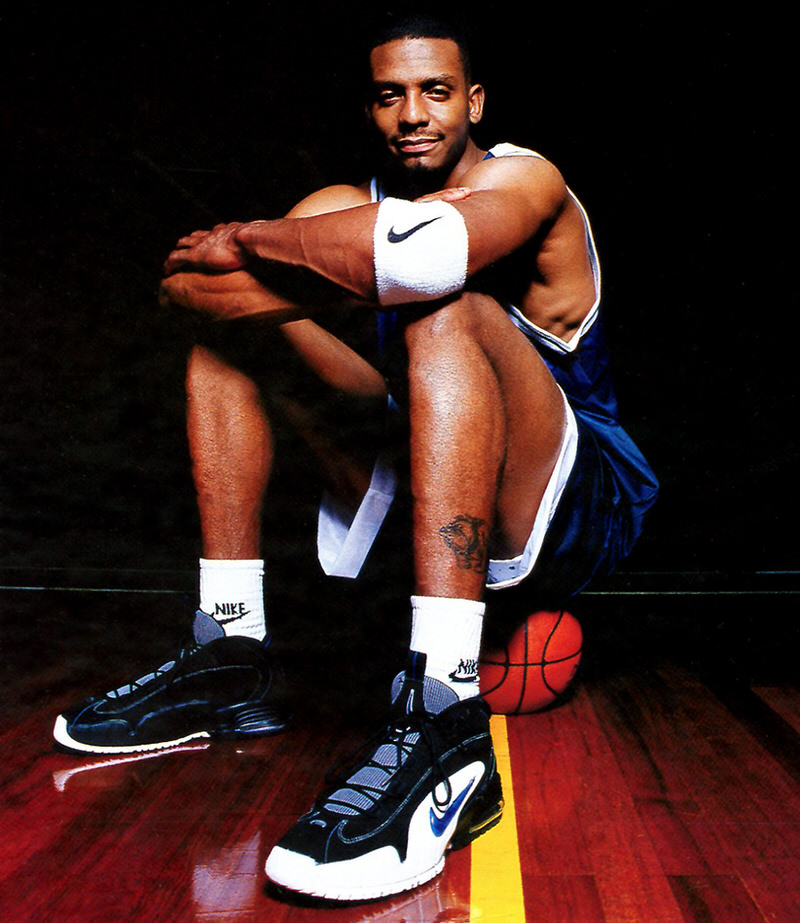 In 1995 Eric Avar's Air Max Penny took the basketball world by storm. With Michael Jordan retired Nike needed a fresh new guard to champion their basketball division, so they leaned heavily into a young Penny Hardaway to be the man.
The design spoke to Penny's free-flowing style of play, and in a way, the shoes were relatable to consumers (if such a thing is possible). Eric created a shoe that was sneakily advanced both aesthetically and technologically, but at the end of the day, he created a shoe that embodied Hardaway's youthfulness and character.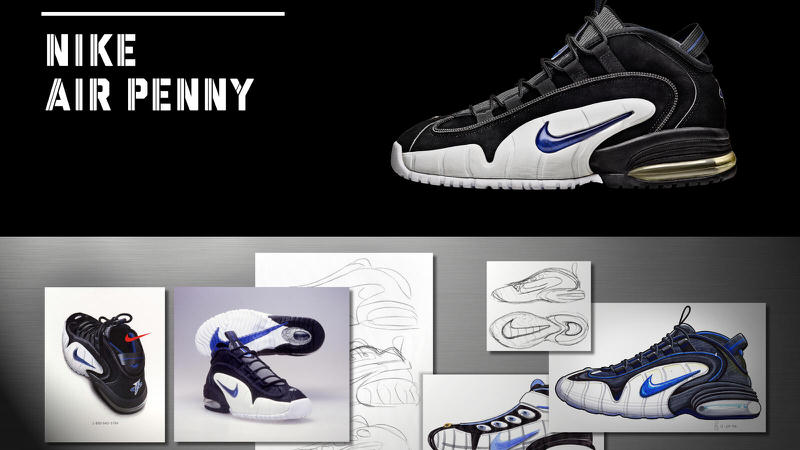 In his next effort to fuse art and science, Eric Avar designed an unforgettable shoe dubbed the Air Foamposite.
The Air Foamposite is one of the most famous designs of footwear history. Everything about the Foamposite is next level from its materials to its debut in the NCAA Tournament (S/O to Mike Bibby). The molded plastic (AKA Foamposite) upper initially shocked the basketball world with its gaudy look, but 20+ years later they simply look normal.
Back in 1997 basketball shoes had a formula, but when Avar created the Foamposite he rewrote the performance basketball blueprint.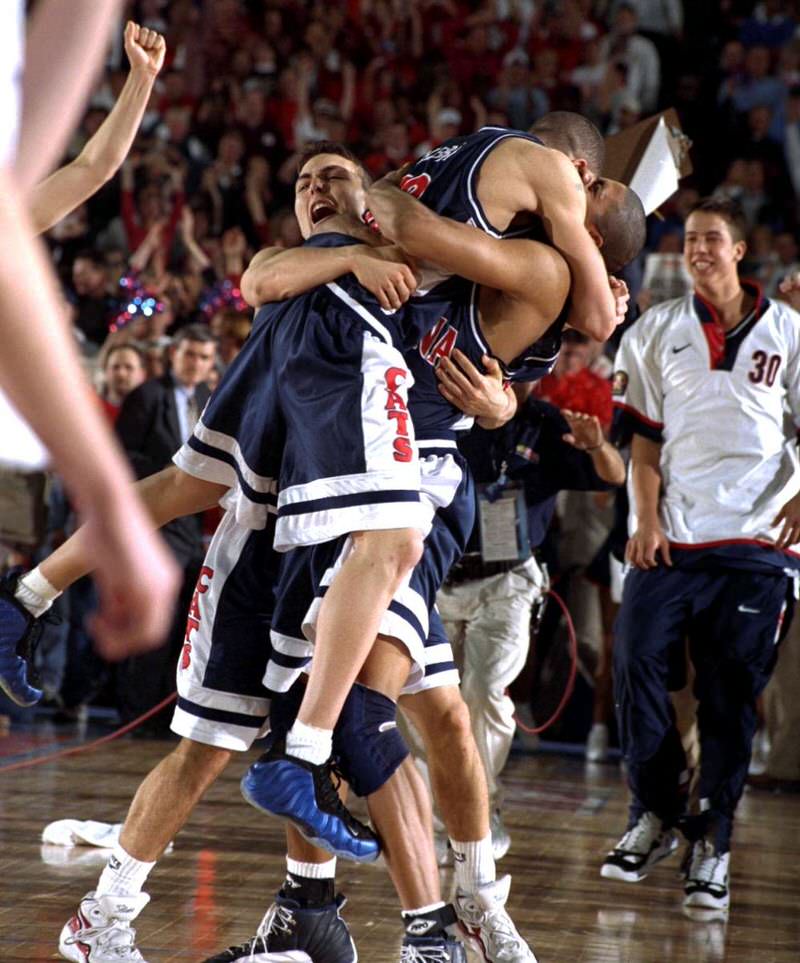 The Foampsoite's seamless one-piece construction coupled with its internal bootie paved the way for shoes like the Air Flightposite and Air Flight 98 (both Eric Avar creations) to succeed. Eric has demonstrated a great amount of foresight throughout his Nike career with a knack for designing for the future – shoes that drive the performance landscape forward.
We could go on for hours about Foams because they truly inspired a generation. It's not crazy to think that the Foamposite project helped prepare Eric for later endeavors like the HyperAdapt BB.
The '90s were an extremely memorable era for Nike Basketball, and Avar had his hand in everything from the Barkley line to the Zoom Flight 95 and beyond.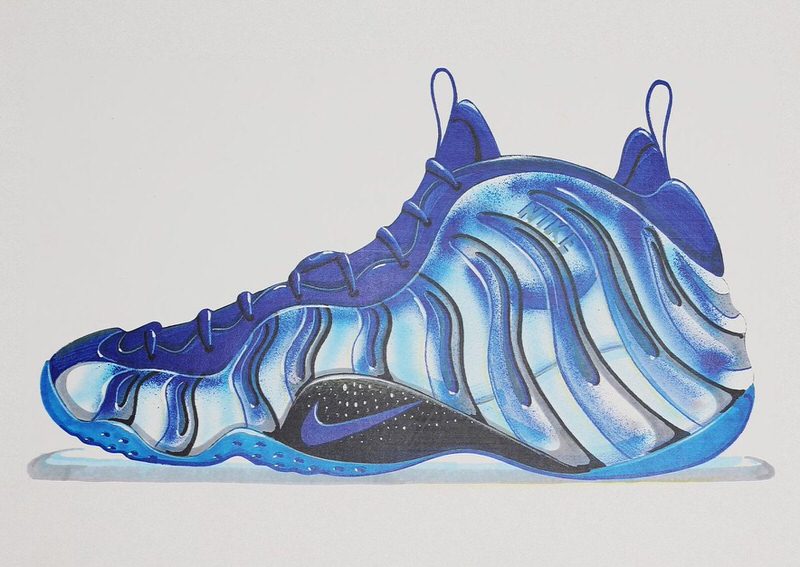 As the new Millennium approached the hits kept on rolling for Eric with more envelope-pushing designs.
2001's Air Hyperflight built upon the Foamposite's foundation with its sleek, hyper-aggressive, construction; and 2003's Zoom Ultraflight took things one step further by marrying "traditional" materials with cutting edge TPU (plastic) counterparts.
With one eye always looking forward Eric showed everyone time and time again that he understood how to create footwear that enhanced athletes with technology instead of "just creating another shoe."
On a related note, we'd be doing a disservice by failing to mention Eric's hand in the Nike Alpha Project initiative.
Shoes birthed under the Alpha Project umbrella can commonly be identified by five dots like the ones located on the heel in the picture above.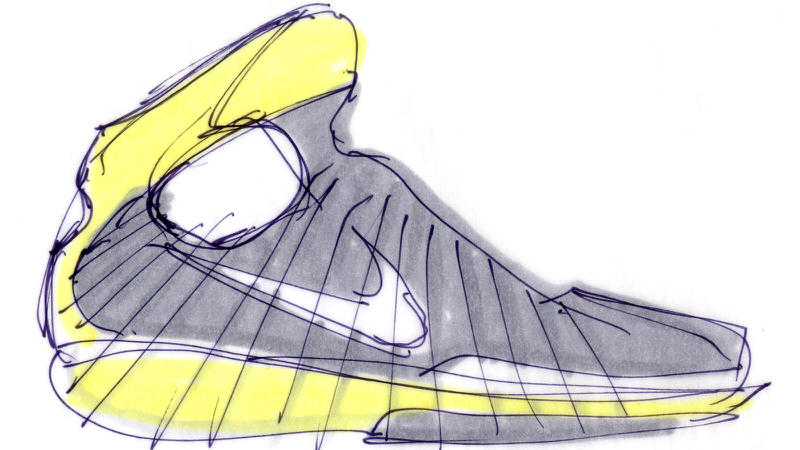 In the early to mid-2000s, shoes like the Nike Air Hyperflight and Zoom Ultraflight were sleepers in the shoe game. They're great performers but their experimental looks kept them from being viable casual options. Avar sought to change that on his way to creating the exceptional Huarache 2K4.
"The idea was to bring back classic basketball design principles (aka shoes that looked great on and off the hardwood) in a very modern way (aka science and technology)." – Eric Avar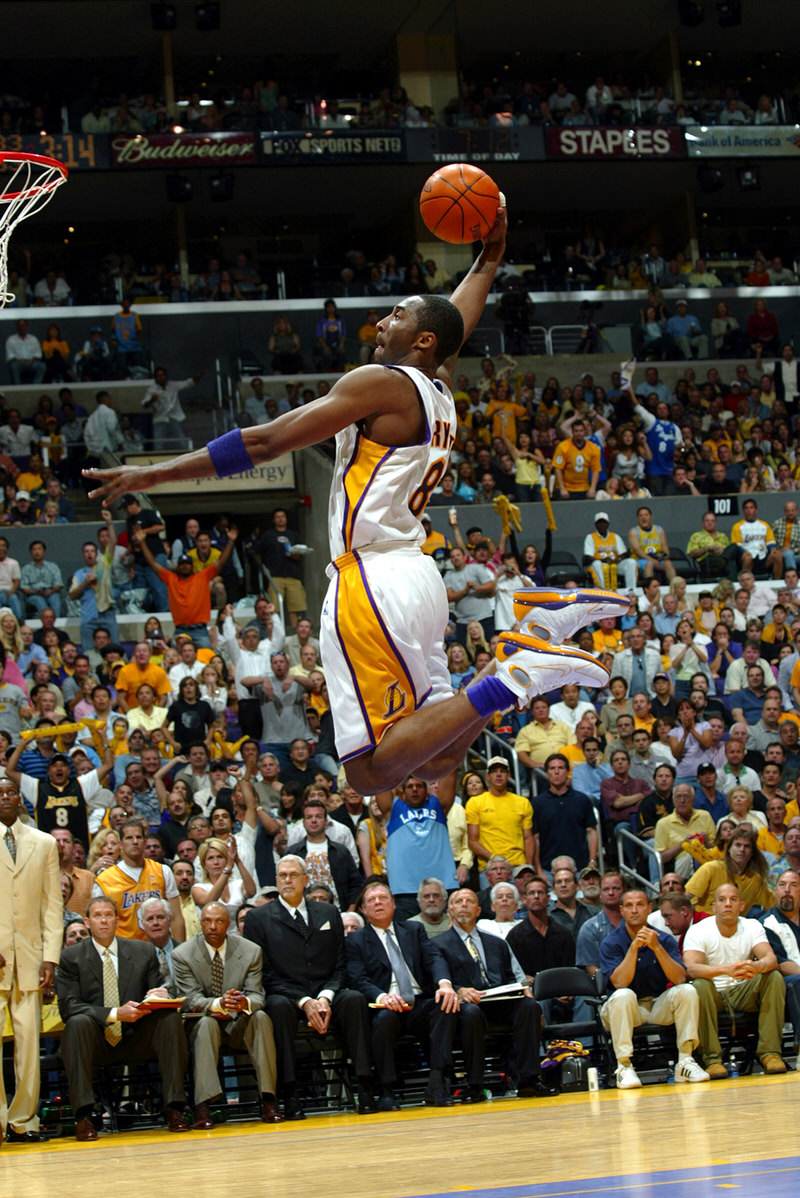 The 2k4 design team revisited the Air Flight Huarache (and other classics) with the goal of marrying their best characteristics like fit, innovation and comfort with the classic aesthetic of the Air Force 1 to create an easily rockable performance juggernaut!
"From a functional standpoint, thinking forward to the emergence of players like Kobe and his versatility — that was the driving functional inspiration behind the [2k4] product."
Years of experience working on Nike Basketball's greatest innovations prepared Eric for the partnership that would define his career…
Avar was obviously thinking about Kobe Bryant way before he formally took over The Black Mamba's line after the Zoom Kobe 3. Their partnership has been pure magic since 2008 because both of them are driven by performance.
Kobe credits Eric for creating footwear that enhances his game; their work together changed modern shoe design with the Zoom Kobe 4 and Hyperdunk ('08).
The Hyperdunk was on par, if not better than, signature shoes on the market at the time. The basketball world was introduced to the Hyperdunk during the Beijing Summer Olympics lead by Kobe Bryant and LeBron James. They were the first hoops shoe to feature full-length Lunarlon and Flywire along with colorways to match countries across the globe.
Later that same year during the NBA season Kobe debuted Eric's latest signature standout, the Zoom Kobe 4.
Kobe wanted flexibility and freedom of moment like a soccer (football) boot, so he challenged Eric to develop him the lowest, lightest weight, basketball shoe ever … the idea of a true low-top was crazy back then.
But Avar made it work without sacrificing comfort or stability, and from then on low-top performance basketball footwear became the new norm.
Without the Zoom Kobe 4, the Nike PG line wouldn't be what it is.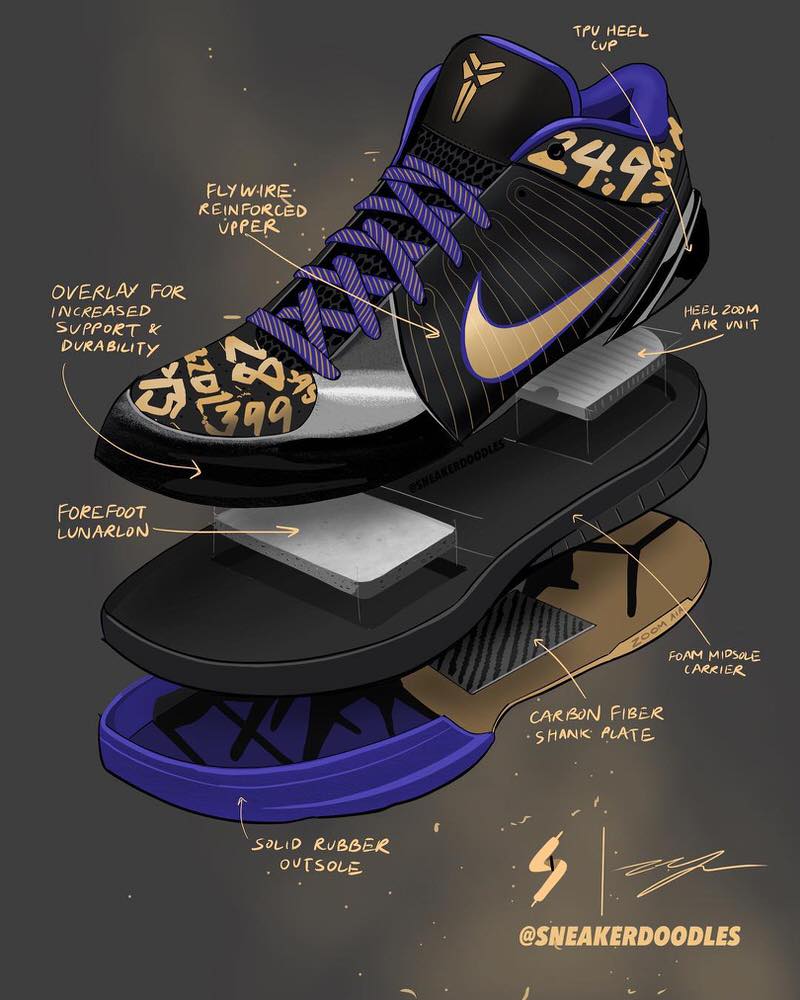 Bryant would go on to win two championships in Avar's high-end (stylish) performance designs, but the duo never rested.
The low-top theme came attached to every Kobe release from the 4 to the 8 with each model offering something different; especially after Kobe's 2013 Achilles injury. Developing something brand new was Eric's focus since Kobe physically couldn't play the same way anymore. The ankle region needed to be fully protected without further hampering Kobe's mobility, so yet again the dynamic duo looked for inspiration in other sports.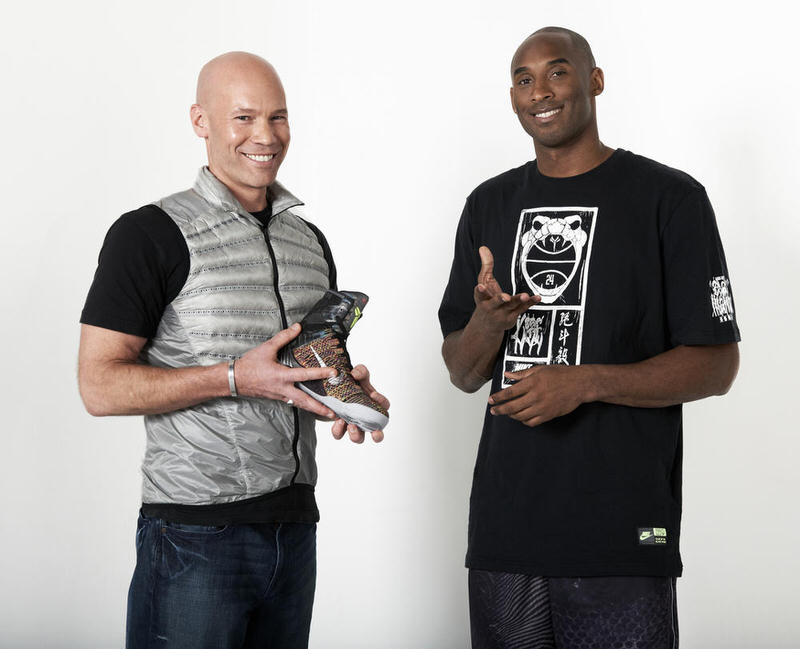 Kobe's fighter mentality helped inspire Eric to replicate a court-ready boxing boot that was flexible, provided great court feel and (again) utilized Nike's newest technology.
The Kobe 9 Elite High ended up being a beautiful piece of performance footwear that flipped the game upside down with its ultra high-cut design. The ankle design scared some, but anyone who's balled in a pair of 9s will attest to their greatness. Every detail of the Kobe 9 Elite High was meticulously crated from the nine red sutures along the Achilles to the pressure mapped traction pattern.
Being the catalyst for innovation that he is, Eric also brought Flyknit onto the court for the first time with the Kobe 9 too.
Other quality Eric Avar designed Kobes have released since, but none have revolutionized basketball quite like the Kobe 9.
With that said, Eric recently spearheaded the latest Earth shattering basketball innovation from Nike – the HyperAdapt BB.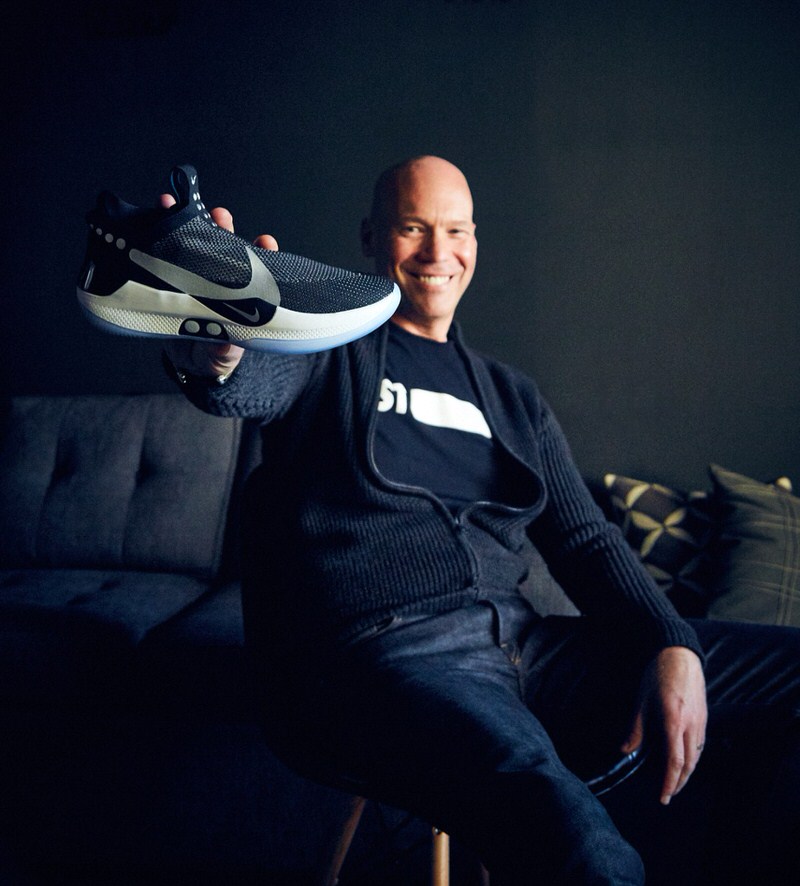 Earlier this year, our very own Nick DePaula sat down with Eric Avar to talk about the HyperAdapt BB (read more, here) and it's safe to say they're going to change everything.
Familiar elements like an engineered knit upper and heel clip are present but other than that the HyperAdapt BB is far from conventional. An app controlled lacing system provides a custom 1-1 fit unique to every wearer.
Think of these kicks as the purest form of Eric's drive to fuse art and science. We'll collectively look down at our auto-lacing sneakers 10 years from now and find them completely normal – when that happens, thank Eric.
One of the most significant things about Eric's approach to (signature) sneaker design is the way he's always collaborated openly with his athletes. His ability to predict future trends and execute them years in advance has been invaluable and a gift to all.
There's a strong chance the Nike Basketball kicks you throw on today were designed by Eric Avar, so take a second and admire them as pieces of functional art.
*Eric Avar bio information and quotes were sourced from an interview he did with DesignBoom.com