Dear visitor,
Season's Greetings and a Happy New Year 1988-2019 - Over thirty years in business for workpermit.com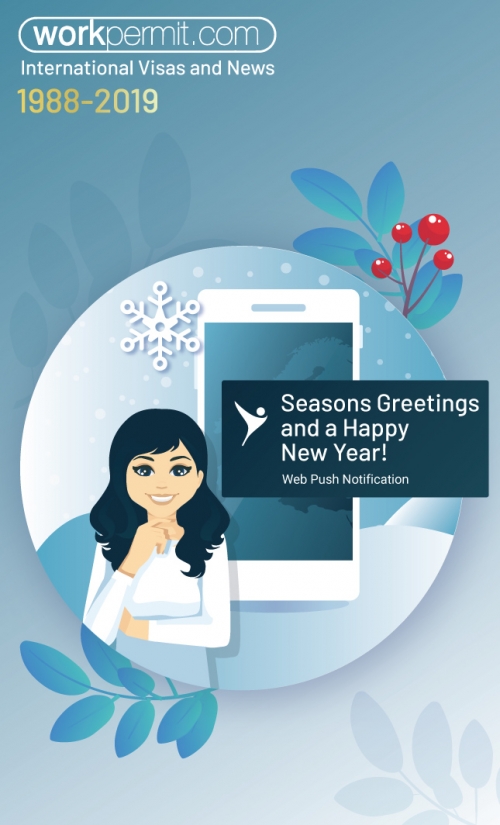 workpermit.com is one of the World's great websites with millions of visitors a year. We have provided visa assistance for many thousands of people over the years.

Our news reports continue to appear as top news stories in google search around the World. We expect to be launching a dedicated visa and travel news site in 2020.
----
We have more than a hundred thousand subscribers to our Web Push notification service launched over a year ago.  Subscribe now for news and information updates on visas around the World. You just need to accept notifications from your browser when you visit our site.
----
We are expanding and improving our Youtube Channel which will be relaunched in 2020. We hope you will continue to visit a workpermit.com site in 2020! 
----
workpermit.com - Expanded and improved Youtube Channel in 2020
1st Floor, Unit 56, Skyline Business Village, London, E14 9TS, UK
Tel: +44 (0)344 991 9222,
E-mail: london@workpermit.com
Thank you for reading our immigration newsletter,
You can keep up to date on the latest news on top immigration destinations worldwide via our website workpermit.com. If you would like help with your visa application complete an online assessment form or give us a call!