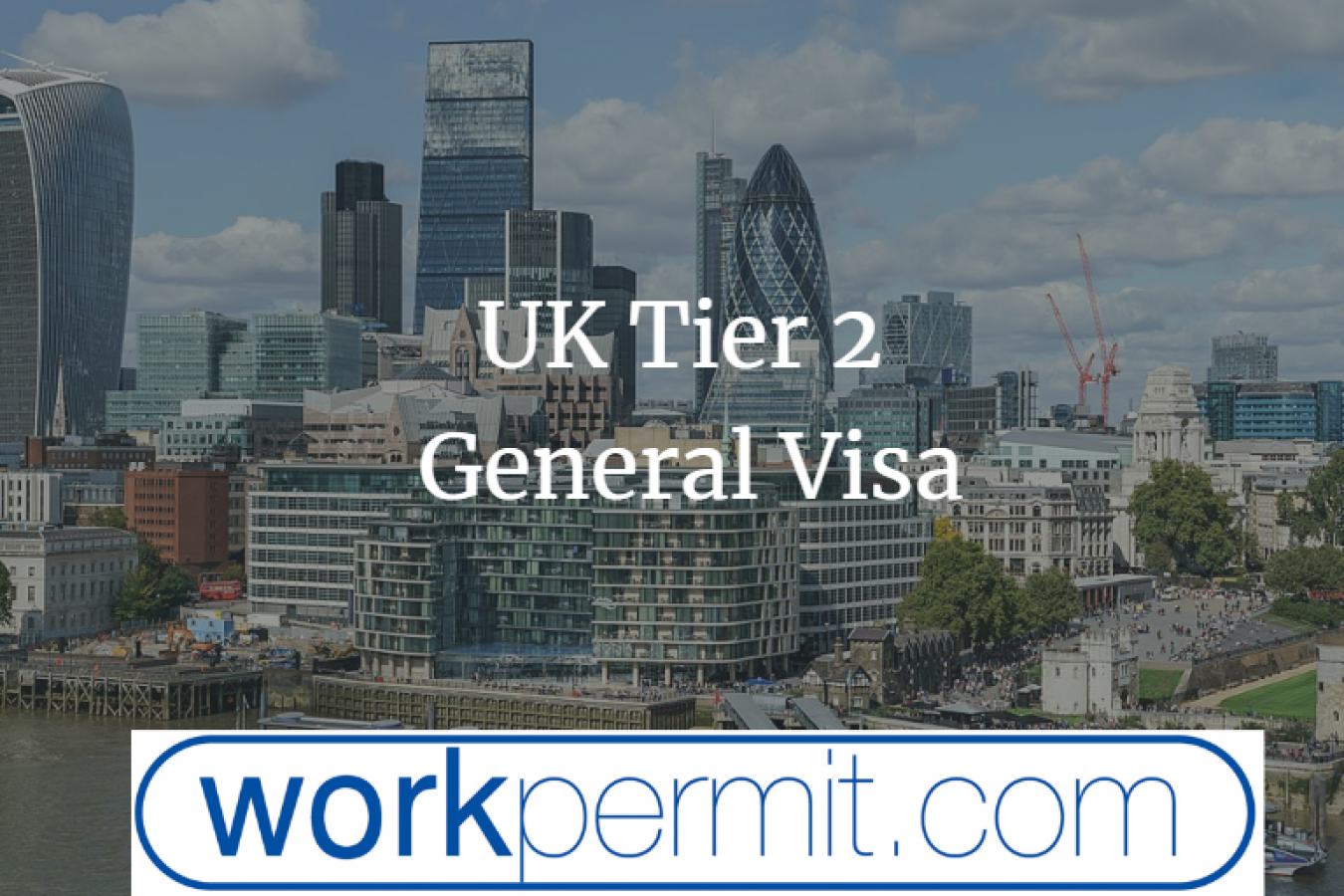 The Tier 2 visa is the main UK visa route for skilled workers coming to the UK to take up employment, usually paying a salary of at least £20,800 per annum for "new entrants" and £30,000 for "experienced workers". In order to apply for this visa you must have a job offer and a certificate of sponsorship from a UK employer with a valid Tier 2 sponsor licence.  Unless earning £159,600 per annum, shareholding in the UK business by the applicant is limited to ten percent.  One bit of good news is that since 6 October 2019 many more occupations have been added to the Shortage Occupation List.  Therefore processing times for a Tier 2 visa should be significantly reduced for many.
The Tier 1 General Visa Category for independent skilled immigration to the UK without a job has not been available for new applicants since April 2011.  Therefore for many skilled workers the only option is the Tier 2 visa category, Tier 2 Intra-Company Transfer visa or in a small number of cases the Tier 1 Exceptional Talent visa.  In some cases if a company is sending a senior employee to set up a new office in the UK the Sole Representative of an Overseas Business visa category may be worth considering.
This guide is split into the following sections:
Tier 2 General Visa Length of Stay
Up to 5 years and 14 days, or up to one month after the period stated on your certificate of sponsorship (whichever comes first), and up to 6 years with extensions. If you apply for a Tier 2 visa in the UK as a "new entrant" the maximum initial period you can extend the visa by is three years and one month.  After three years and one month as a Tier 2 General visa holder as a new entrant or experienced worker you will have to be paid the experienced worker rate to extend your tier 2 visa. 
You can apply for indefinite leave to remain twenty-eight days before the five year period ends in the UK if you meet the following salary requirements:
£35,800 if applying on or after 6 April 2019
£36,200 if applying on or after 6 April 2020

£36,900 if applying on or after 6 April 2021

£37,900 if applying on or after 6 April 2022

£38,800 if applying on or after 6 April 2023

£40,100 if applying on or after 6 April 2024
Tier 2 Maintenance Funds
In many cases the Tier 2 sponsor licence employer will guarantee maintenance which will meet this requirement.  Most employers are "A rated" and are allowed to do this.  Alternatively, Tier 2 General applicants as well as Tier 2 Intra-company transfer visa applicants must show that they have funds of at least £945, and that at no time over the last ninety days has the balance in their bank account gone below this figure.
Tier 2 Visa Salary Requirements
The job stated on a Tier 2 certificate of sponsorship must pay the required salary as in the immigration rules:
Those who are under twenty-six years of age can come under the new entrant salary rate of £20,800 a year or the new entrant rate in the Codes of Practice for Skilled workers, whichever is higher.
Those who have completed a degree in the UK or have three months or less to completion of any age (not necessary to have graduated), and wish to switch from a Tier 4 visa to a Tier 2 visa can also come under the new entrant salary rate of £20,800 per annum. This also includes those who have completed twelve months of a course leading to a PhD, or those who have completed or have three months or less to completion of a Postgraduate Certificate in Education or Professional Graduate Diploma of Education.
Those who are 26 years of age or older and are not switching from a Tier 4 visa to a Tier 2 visa from within the UK after completing a degree in the UK, will usually need to be paid £30,000 per annum or the experienced worker rate in the Codes of Practice for skilled workers, whichever is higher. 
 
As mentioned above, usually for both experienced workers and new entrants you also need to have a look at the codes of practice for skilled workers, usually at a RQF Level 6 occupation, to confirm the minimum salary requirement. If the rate is higher in the codes of practice then you will have to pay at least at this rate.  If the salary is close to the minimum hourly rate required, this will need to be considered as well. Further details of the minimum hourly rate can be found in the Codes of Practice for Skilled Workers.  
If you are currently based outside the UK and need to apply for UK entry clearance for a visa, or are currently in a visa category such as Tier 5 Youth Mobility that requires you to apply for tier 2 visa entry clearance then you will need to have a restricted CoS.  This means at times the salary requirements to gain a tier 2 visa may fluctuate.  Tier 2 visas for those who need to apply for visas from outside the UK come under the quota system.  At times of high demand there may be a shortage of restricted CoSs which will mean in most cases that you will need to have more points and a higher salary to gain enough points for a restricted CoS. Fortunately since 6 July 2018 when doctors and nurses were taken out of the Restricted CoS cap there has not been a shortage.
For the following occupations the salary can come under the new entrant rate of £20,800 or the appropriate rate for the job (see Codes of Practice for Skilled Workers), whichever is higher:
Medical radiographers (2217)
Nurses (2231) or the rate for a supervised practice placement
Secondary education teaching professionals – subject teachers in maths, physics, chemistry, computer science and Mandarin only (2314) 
Paramedics (3213)
There are also exceptions for certain groups, workers whose previous OR current permission to enter the UK fall under the following categories have different salary rules:
Religious workers, including ministers, missionaries, and religious order members.

You are being paid at least at NHS Band 3 and are sponsored as a pre-registration nurse or midwife.
 
Tier 2 Visa and New or additional employment
Tier 2 Workers on this visa who wish to leave their job and work for a new employer will need a new Tier 2 visa.  The new employer will need a Tier 2 Sponsor Licence and will most likely have to do the Resident Labour Market Test.  Tier 2 visa holders are free to work for an additional 20 hours per week in the following circumstances:
In another job on the shortage occupation list or a job in the same sector and at the same professional level as the work for which the Certificate of Sponsorship (CoS) was assigned.
Outside the working hours covered by the CoS for the Tier 2 Visa.
 
Further information, help, and advice
Workpermit.com's team of specialists has over 30 years of experience in visa services, and have helped thousands of people to study and work in the UK and other Countries. We work with clients under Section 84 of the 1999 immigration act and can submit your UK visa application to the Home Office to be dealt with on the same day.
For more information and advice on UK immigration law and UK visa applications please contact us on 0344 991 9222 or at london@workpermit.com